Regular price
WAS $0.00
Sale price
$3.99
Unit price
per

Hot Sale

Sold out
Description
Great Tasting Drinkable Energy

Introducing GU Liquid Energy Gels; delivering the same portable and fast-absorbing carbohydrates as our original Energy Gel in a refreshingly light and smooth liquid form. Each 100-calorie serving not only delivers a great-tasting blend of complex and simple carbohydrates; electrolytes; and branched-chain amino acids (BCAAs); it offers you an alternative form factor to fine-tune your nutrition plan and give you a powerful finish line kick just when you need it.

All Liquid Energy Gels are Vegan and Gluten Free.

Lemonade:
Whether you're working in the yard all day or crushing a workout; one thing is certain: lemonade delivers. We had to include this thirst-quenching classic as part of our line of Liquid Energy Gel to keep you fueling through your workout. It's sour; sweet; and so satisfyingly refreshing.

Coffee:
Our Coffee Liquid Energy Gel delivers that smooth coffee flavor that'll perk you up with every sip. Refreshing like an iced glass of cold brew coffee; this flavor is perfect for getting you out the door for those early morning sessions. Plus; the 40mg of caffeine will jolt you through your next workout!

Orange:
There's nothing more refreshing than a juicy orange on a hot day; so creating an orange flavored Liquid Energy Gel was a clear choice. Take one sip and you'll taste a sweet and tangy burst of orange flavor that satisfies like a fresh-squeezed glass of OJ. But don't worry; this flavor is pulp-free!

Strawberry Banana:
Strawberry and banana -- two flavors that were destined to be together. After weeks of rigorous flavor science; we crafted up a perfectly balanced blend. The mellow banana note upfront is followed by a zip of strawberry flavor. A simple; refreshing treat…. just like a tasty smoothie.

Cola:
The flavor of your favorite aid station pick-me-up is now a gulp-able Liquid Energy Gel! It's a tangy; spicy-sweet treat that also packs 40mg of caffeine to deliver energy for the next big push and put a smile on your face.
Share
View full details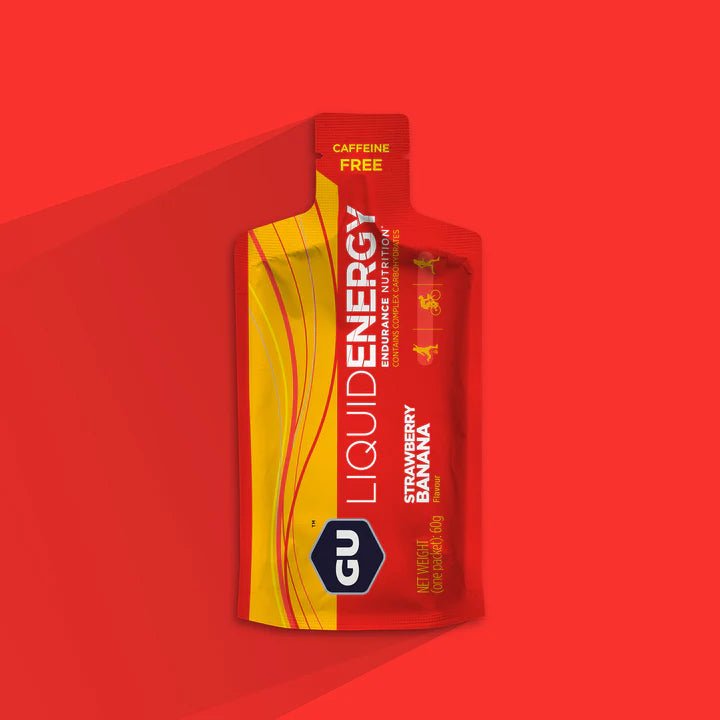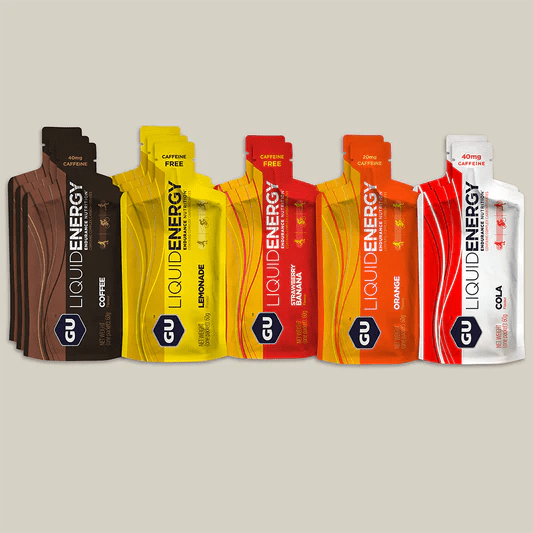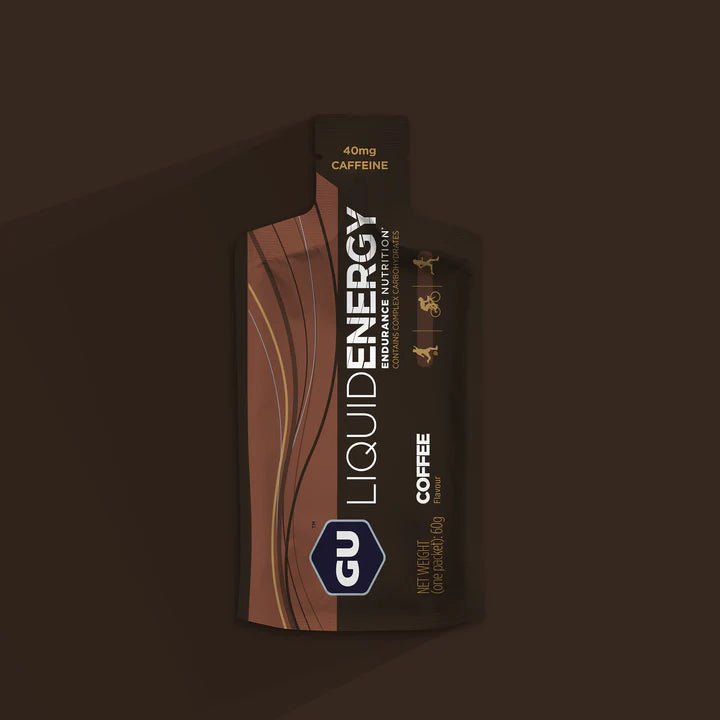 Got Questions? Need Advice?

The team here at TTF are passionate about all our products and it's important to us that you get what's right for you. Chat with us now to make sure the first step on your adventure is the right one.