Regular price
WAS $0.00
Sale price
$7.50
Unit price
per

Hot Sale

Sold out
Description
To avoid bonking while exercising; you need a portable source of easily digestible carbohydrates to fuel your muscles.
GU Energy Chews pack energy-dense calories to meet the demands of all types of activity and contain carbohydrates (maltodextrin and fructose) that use non-competing pathways that can help maximize absorption; increase carbohydrate utilization; and diminish stomach distress; for energy that kicks in quickly and stays with you.
GU Energy Chews are crafted to supply both energy and key nutrients like electrolytes and amino acids to keep you feeling strong and energised.
Delicious; mouthwatering flavors help you stick to your nutrition plan; so you can keep going.
Energy Chews have similar nutrients per serving to the original GU Energy Gels; delivering the energy you need in chewable; bite-sized pieces.
Inside
Carbohydrates (maltodextrin and fructose) for energy that kicks in quickly and stays with you.
Sodium; the primary electrolyte lost in sweat.
Branched-chain amino acids (L-Leucine; L-Valine; and L-Isoleucine) also referred to as BCAAs; are essential amino acids that are converted to energy in the muscles.
Share
View full details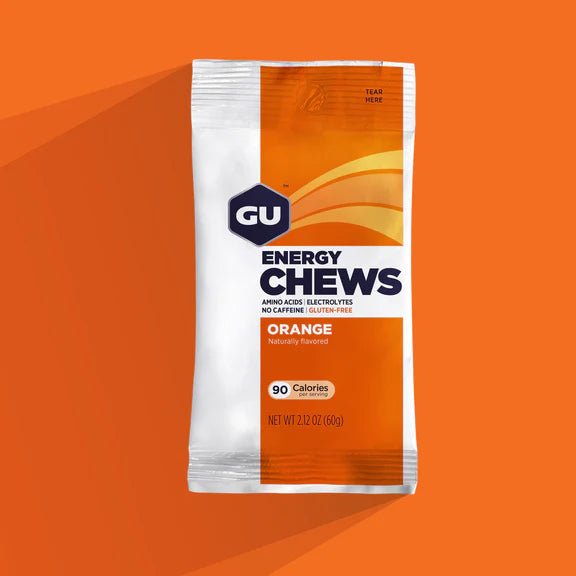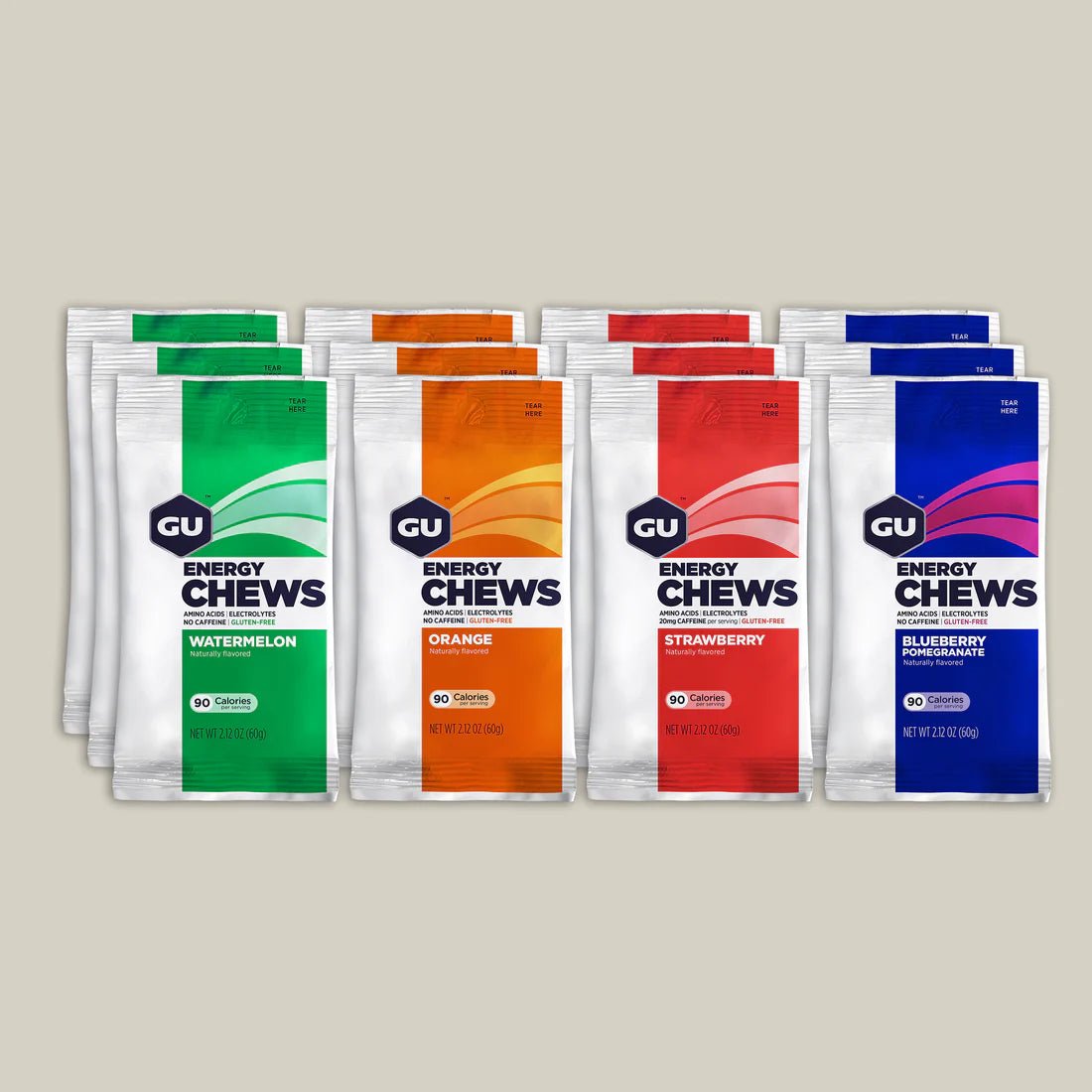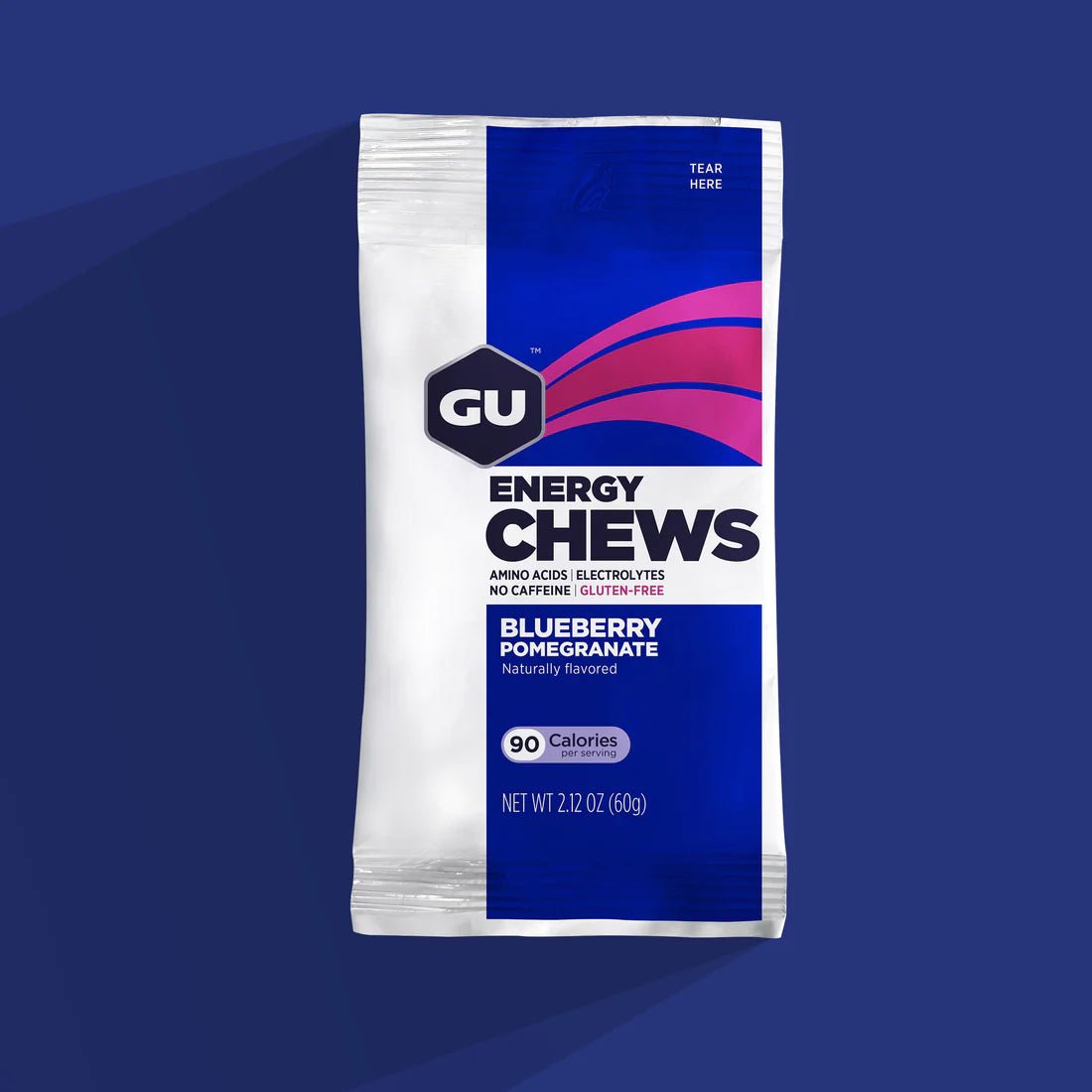 Got Questions? Need Advice?

The team here at TTF are passionate about all our products and it's important to us that you get what's right for you. Chat with us now to make sure the first step on your adventure is the right one.