Regular price
WAS $0.00
Sale price
$15.99
Unit price
per

Hot Sale

Sold out
Description
Dehydration can cramp you up; elevate your heart rate; and cause headaches. Staying hydrated helps make tough workouts feel easier.

GU Hydration Drink Tabs provide a boost to your water by supplementing it with electrolytes for improved performance and recovery.

Each drink tab contains just 10 calories; in addition to 320 milligrams of sodium and 55 milligrams of potassium to help maintain fluid balance and delay fatigue by replacing electrolytes depleted during exercise.

Created primarily for hydration; GU Hydration Drink Tabs offer the athlete a low-calorie drink option. GU Hydration Drink Tabs are reformulated with xylitol to help reduce gastrointestinal distress when compared to sorbitol.

Sodium; the primary electrolyte lost in sweat; helps maintain water balance. Use GU Hydration Drink Tabs before; during; and after exercise to hydrate and replenish electrolyte levels.

Made with vegan ingredients.


Directions
Drop one tab into 16 oz (475ml) of water. Pre-hydrate before activity. During activity; drink 20-30 oz per hour (590-890ml).


Share
View full details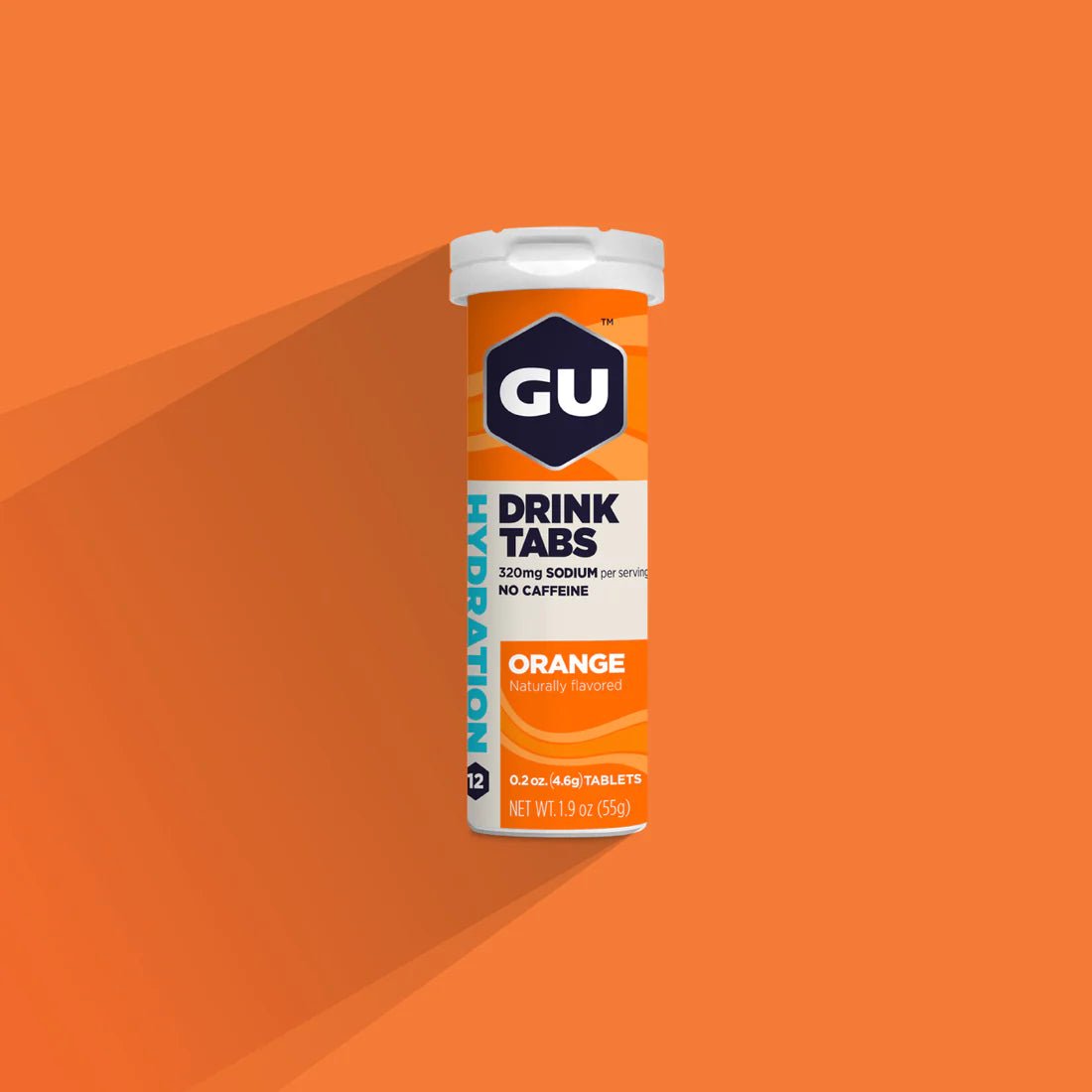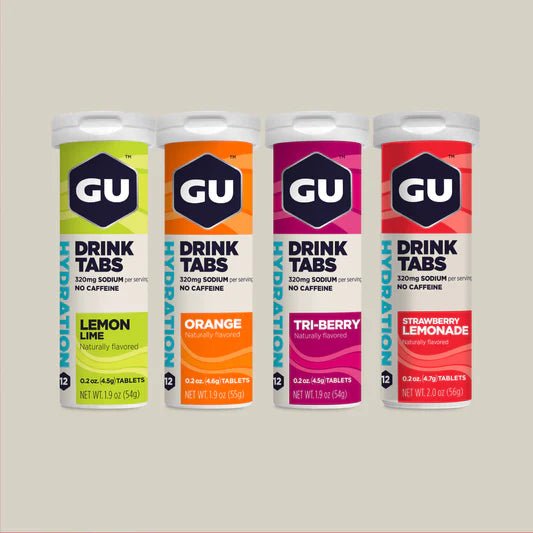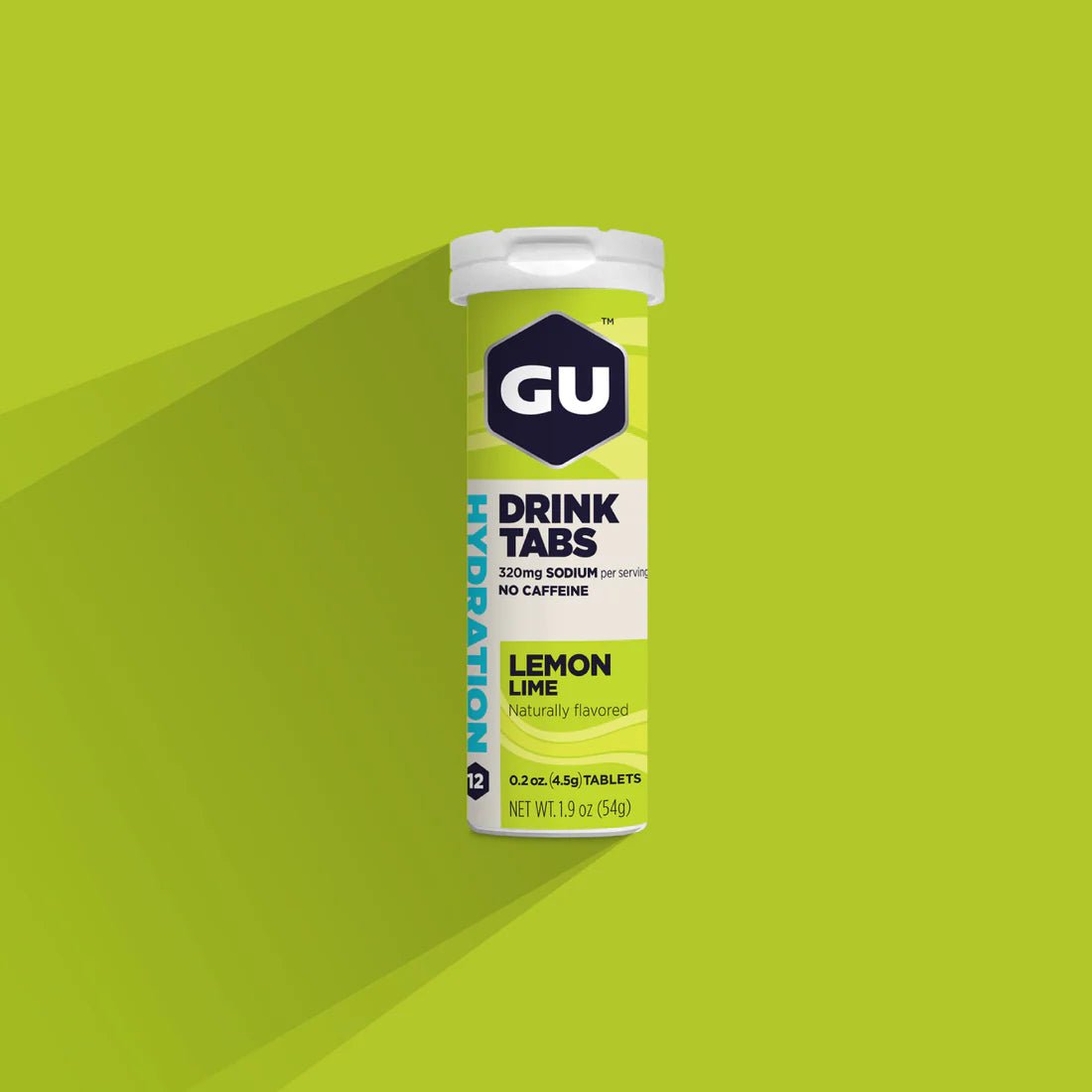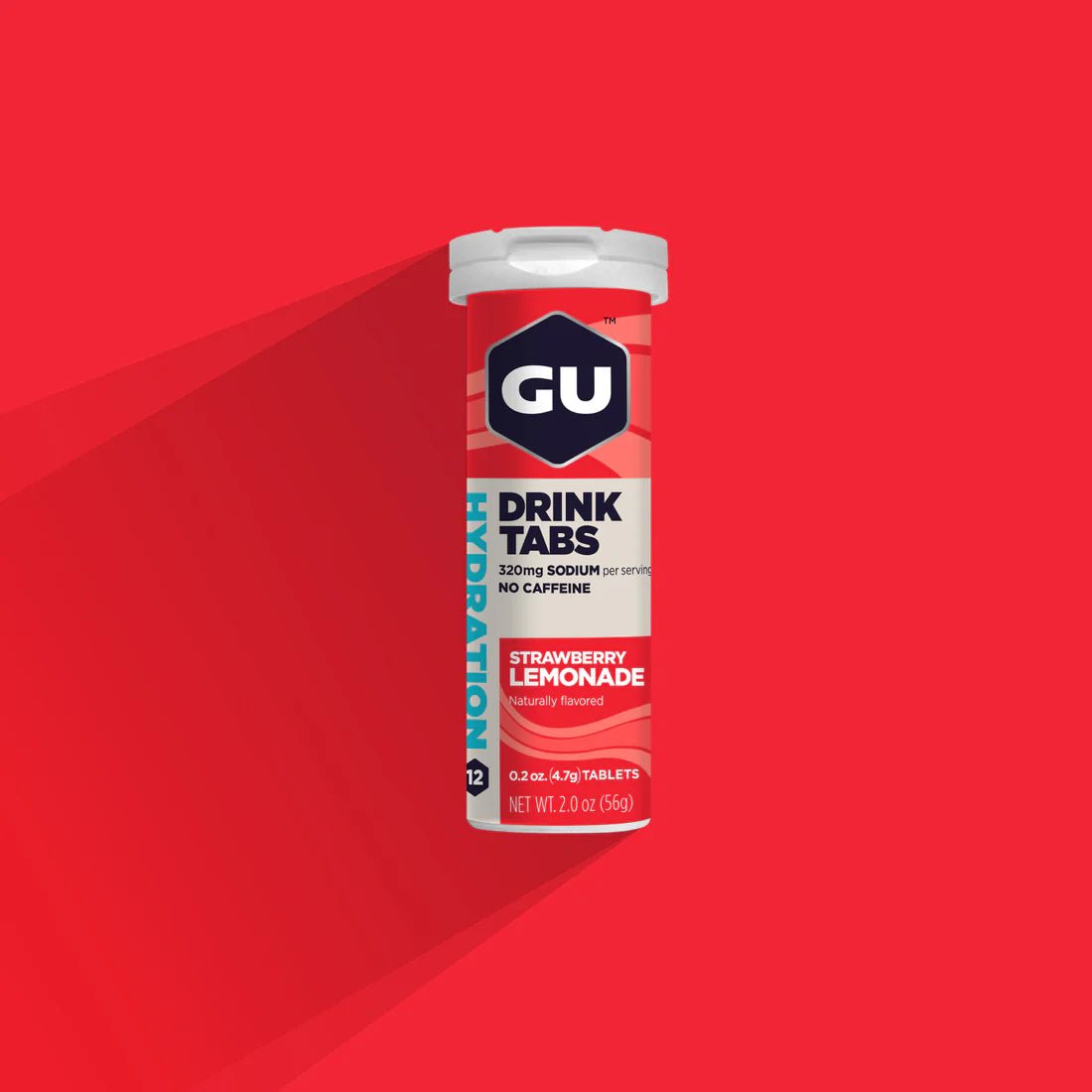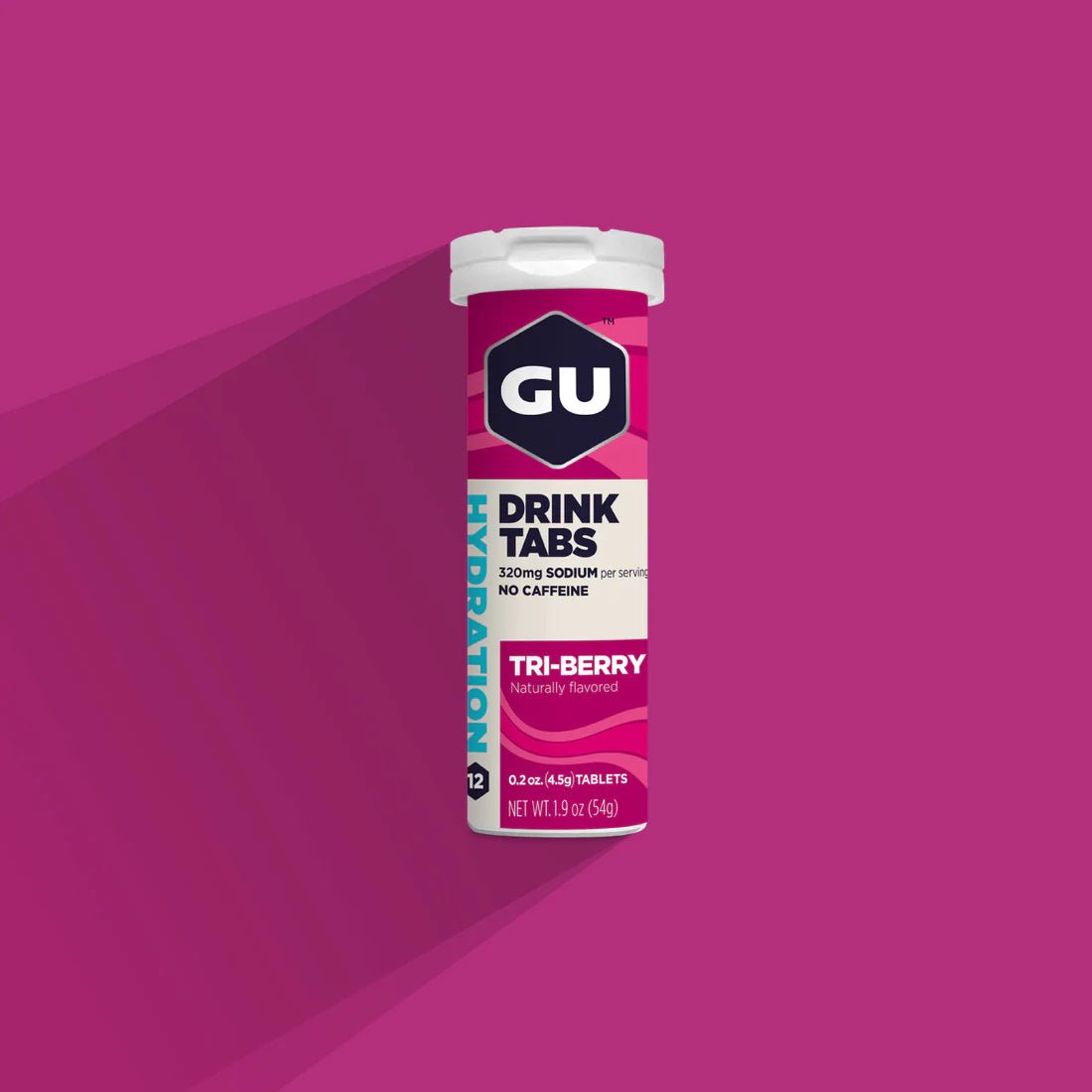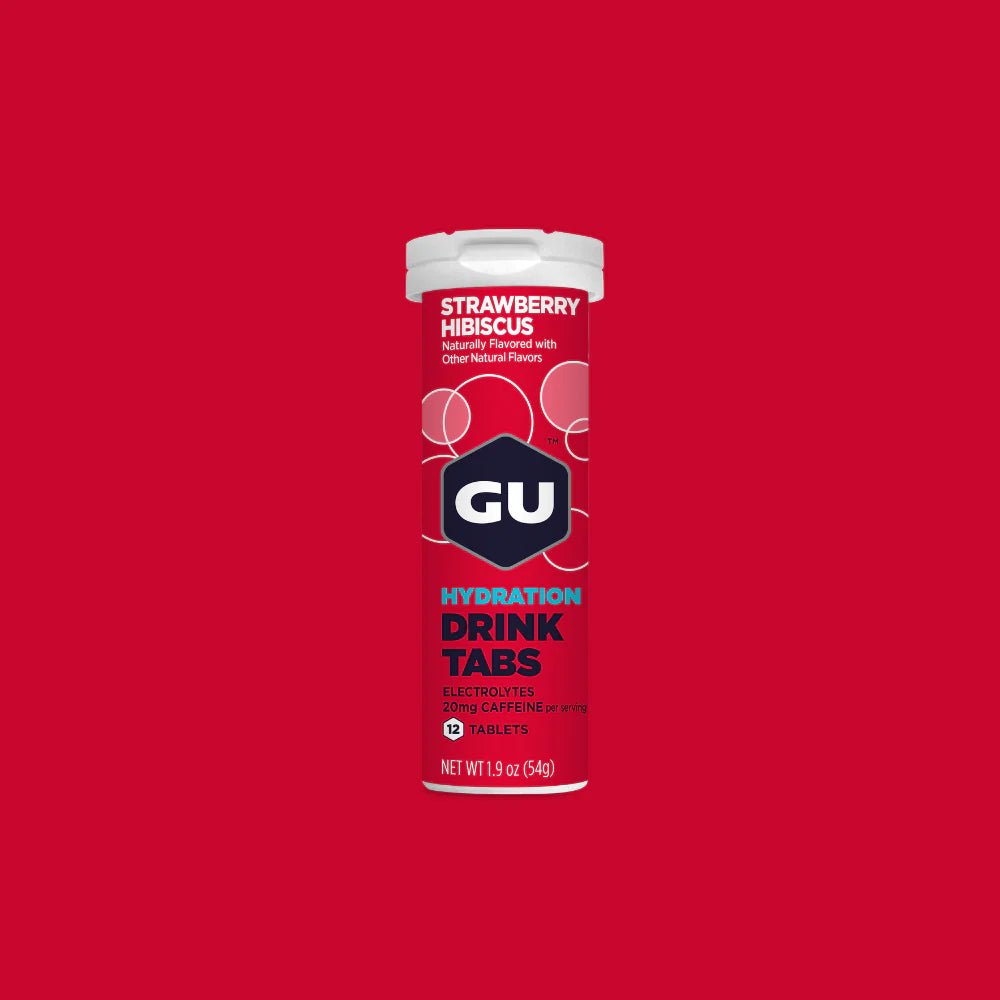 Got Questions? Need Advice?

The team here at TTF are passionate about all our products and it's important to us that you get what's right for you. Chat with us now to make sure the first step on your adventure is the right one.