Regular price
WAS $0.00
Sale price
$39.99
Unit price
per

Hot Sale

Sold out
Description
These little capsules are packed full of blackcurrant anthocyanins that are amazing for general health; immunity; sports performance; and recovery. We can't say enough good things about these capsules!
New Zealand Blackcurrants contain higher amounts of anthocyanins compared to other blackcurrants due to our growing conditions. Anthocyanins are extracted from the skin of the blackcurrant and are dried into a concentrated extract. In addition to anthocyanins; blackcurrants are very high in antioxidants such as flavonoids and polyphenolics.
Blackcurrant antioxidants are thought to protect the body against the action of free radicals. Antioxidants absorbed from the diet may also aid the body's natural defense systems.
Precautions:
Always read the label and use as directed.
If you are on any medication; consult with your health professional before taking this product.
Vitamins and minerals are supplementary to and not a replacement for a balanced diet.
Ingredients
Per capsule:
Blackcurrant Extract 395mg (anthocyanins 106mg)
Vitamin C 147mg
Each capsule is made with vegetarian Vcaps® capsules and contains 106mg of blackcurrant anthocyanins and 147mg of vitamin C.
Serving Size - 1x capsule
Servings Per Pack - 30 serves - one month supply
Directions
Take 1 capsule per day or 2 per day when hard training or racing
Share
View full details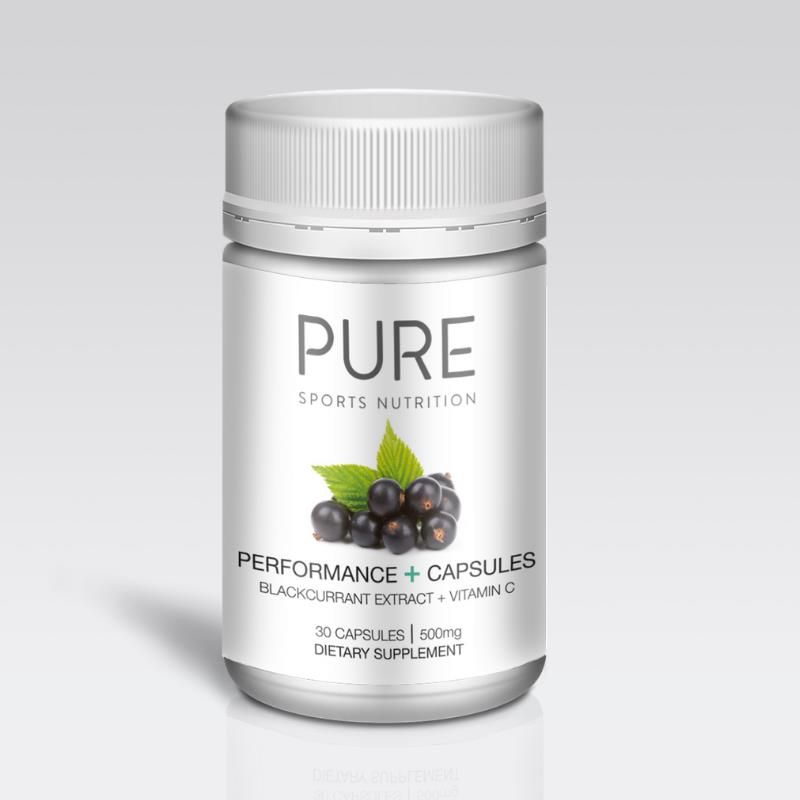 Got Questions? Need Advice?

The team here at TTF are passionate about all our products and it's important to us that you get what's right for you. Chat with us now to make sure the first step on your adventure is the right one.