Regular price
WAS $0.00
Sale price
$49.99
Unit price
per

Hot Sale

Sold out
Description
PURE Exercise Recovery powder makes a premium; natural post-exercise drink containing a delicious blend of raw organic cacao powder; milk proteins and New Zealand honey powder.
Designed to help your body recover faster while optimising strength and fitness gains made during exercise; PURE Exercise Recovery will assist with muscle building and repair following exercise.
When you open this bag the first thing you'll enjoy is the amazing aroma of raw cacao powder and New Zealand honey. Simply mix with water for a creamy; low-fat chocolate flavoured milkshake with a hint of honey.
Features
Designed for post endurance exercise recovery
Contains real New Zealand honey
10 serves per pouch
16g proteins per serve
Ingredients
MILK PROTEINS & ESSENTIAL MINERALS: PURE Exercise Recovery contains 15g of milk proteins per serve and naturally occurring nutrients including the essential minerals calcium; potassium; sodium and magnesium.
PURE Exercise Recovery provides a good source of protein to help with tissue building and repair; while potassium can help with normal electrolyte balance and magnesium contributes to a reduction in tiredness and fatigue as a result of extended exercise.*
NEW ZEALAND HONEY: Each serving of PURE Exercise Recovery contains 10g of freeze-dried New Zealand honey. Honey is a source of natural sugars and provides a great taste with just a hint of sweetness.
RAW ORGANIC CACAO POWDER: PURE Exercise Recovery is made with cacao from organic cacao beans that are cold-pressed and milled into a fine powder. Cacao contains naturally occurring essential minerals and provides a smooth chocolate taste to this refreshing and great tasting drink; without artificial additives.
Share
View full details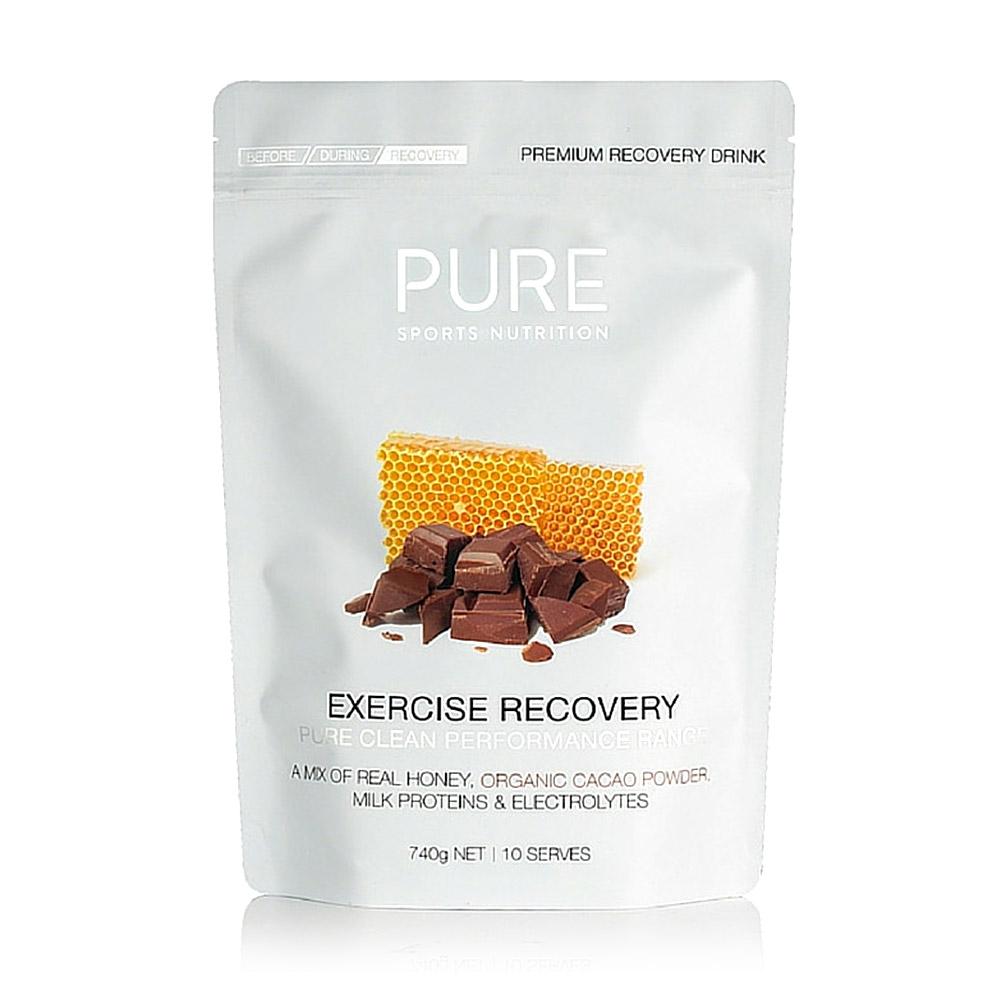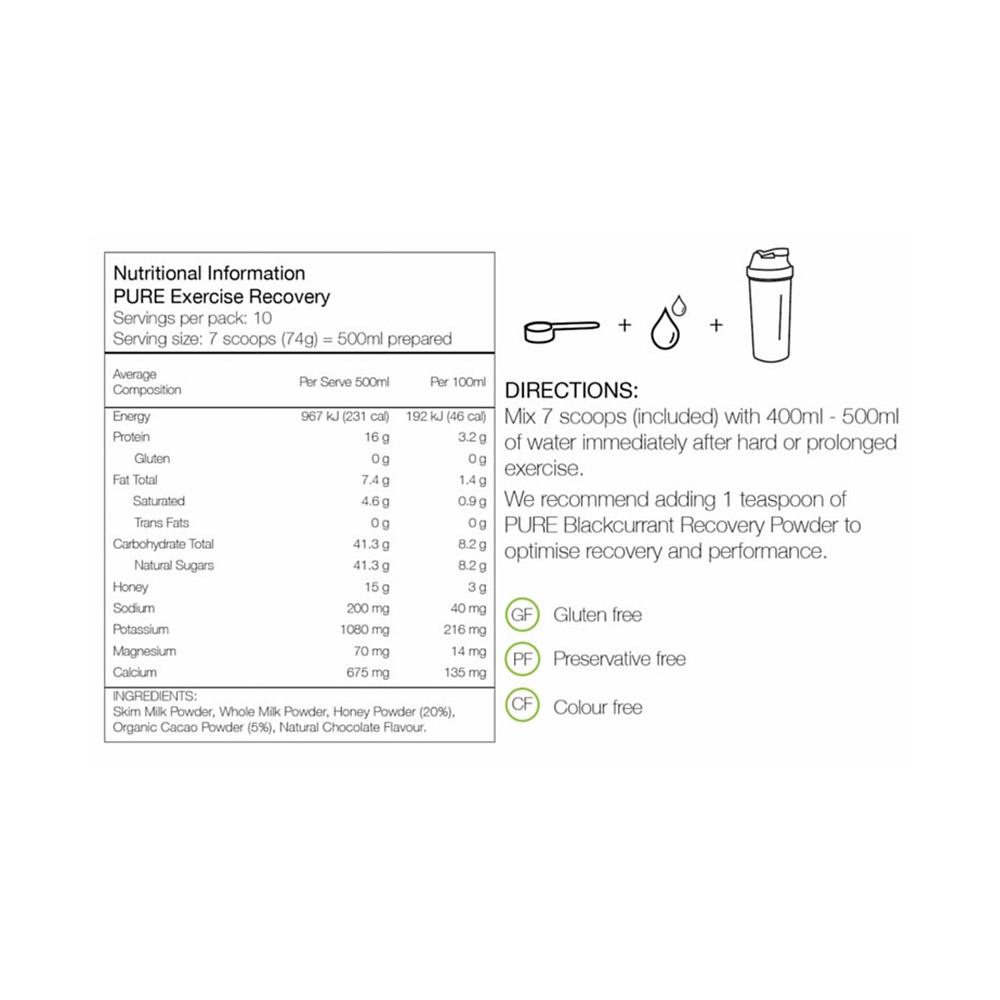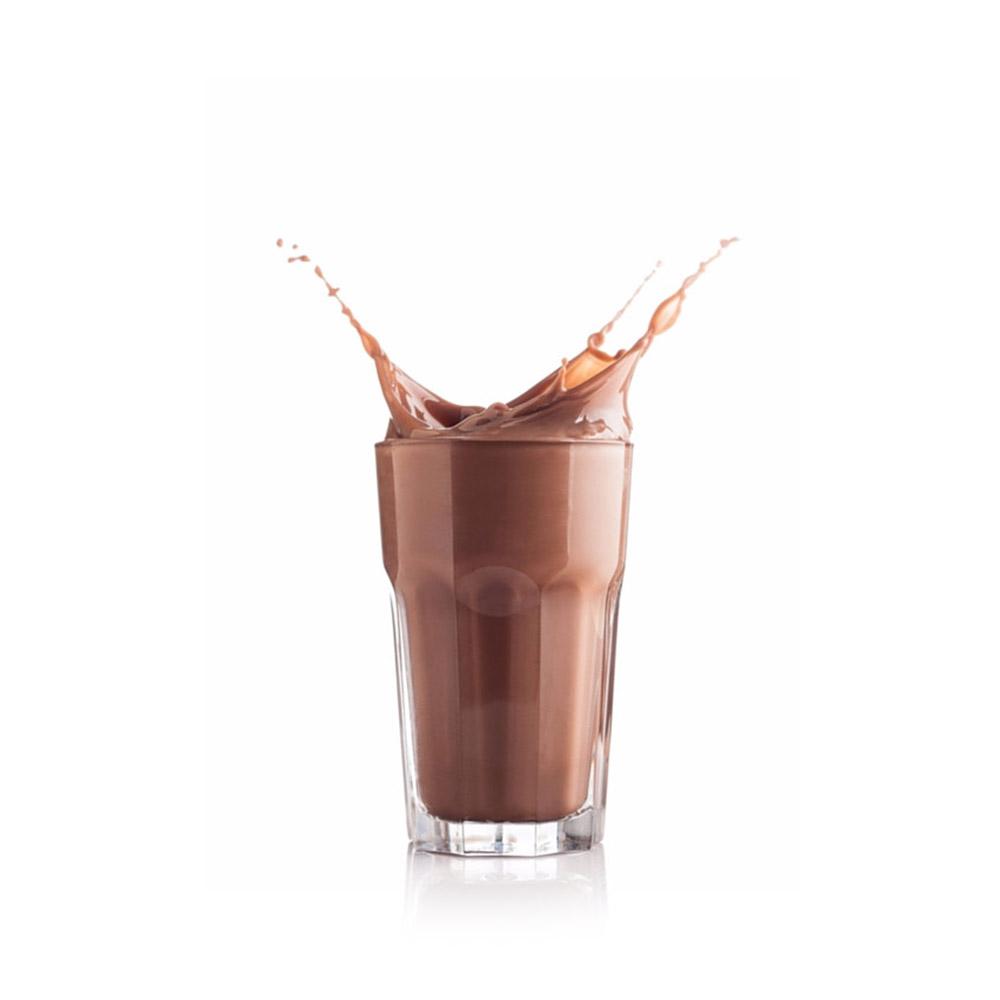 Got Questions? Need Advice?

The team here at TTF are passionate about all our products and it's important to us that you get what's right for you. Chat with us now to make sure the first step on your adventure is the right one.